Architecture Projects: Brunnsparken
A monument to partying, complete with secret rooms. A teenager, looking for their identity. A place that has served its purpose. Visions for the Brunnsparken of the future differ wildly when architects are given a free hand to speculate around the future of one of Gothenburg's most talked-about spaces.
In conjunction with Gothenburg's 400th anniversary, The Röhsska Museum presents eight speculative conceptualisations for how one public space in Gothenburg could look. The exhibition Architecture Projects: Brunnsparken explores how architects or designers from other disciplines envision a future Gothenburg.
Rather than offering feasible, complete design solutions conforming to planning rules and developers' profit margins, the architects were encouraged to use this opportunity to think differently. In the exhibition each architect was asked to present their utopian vision for Brunnsparken through the traditional means of a plan drawing, a model, a manifesto and inspirational objects.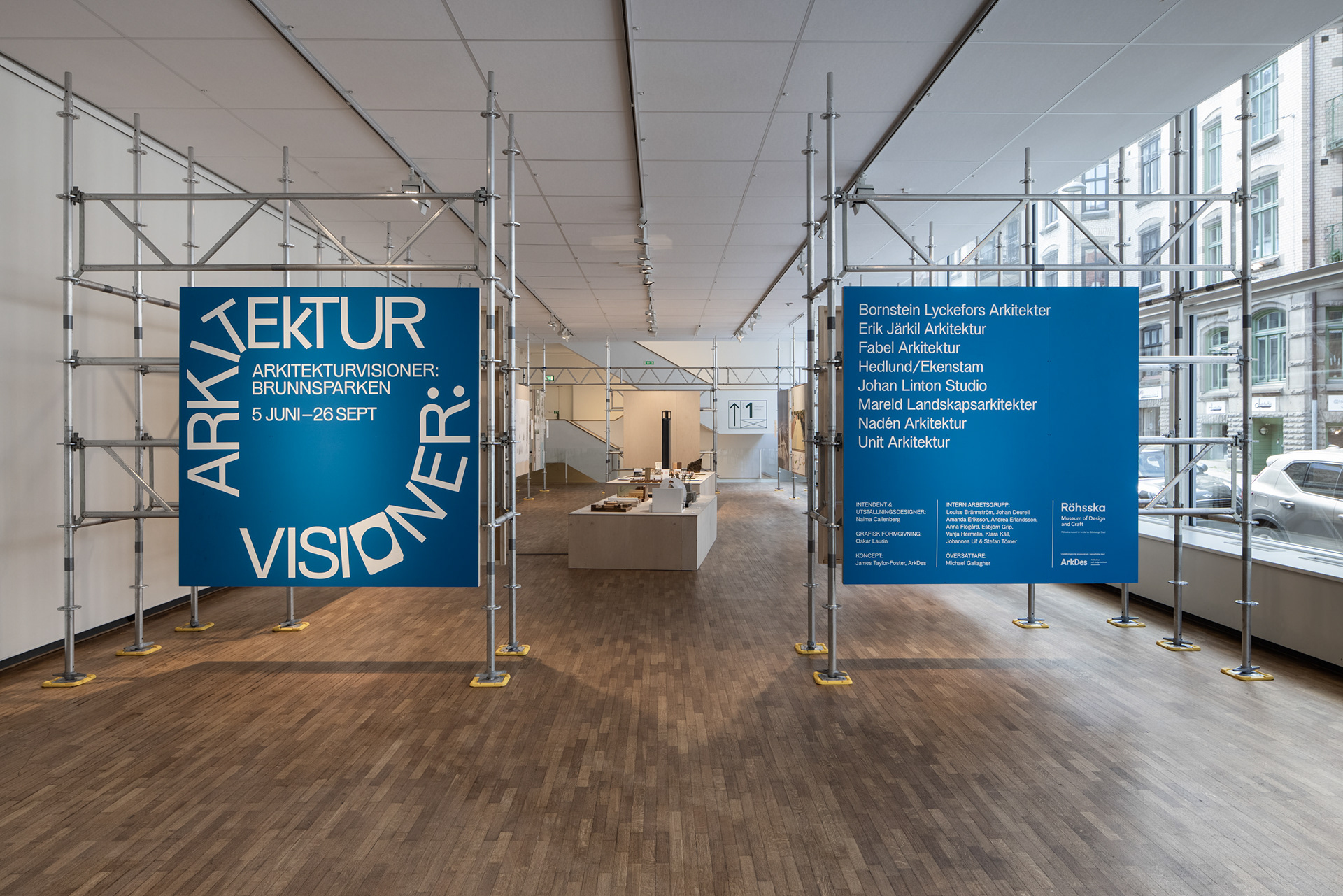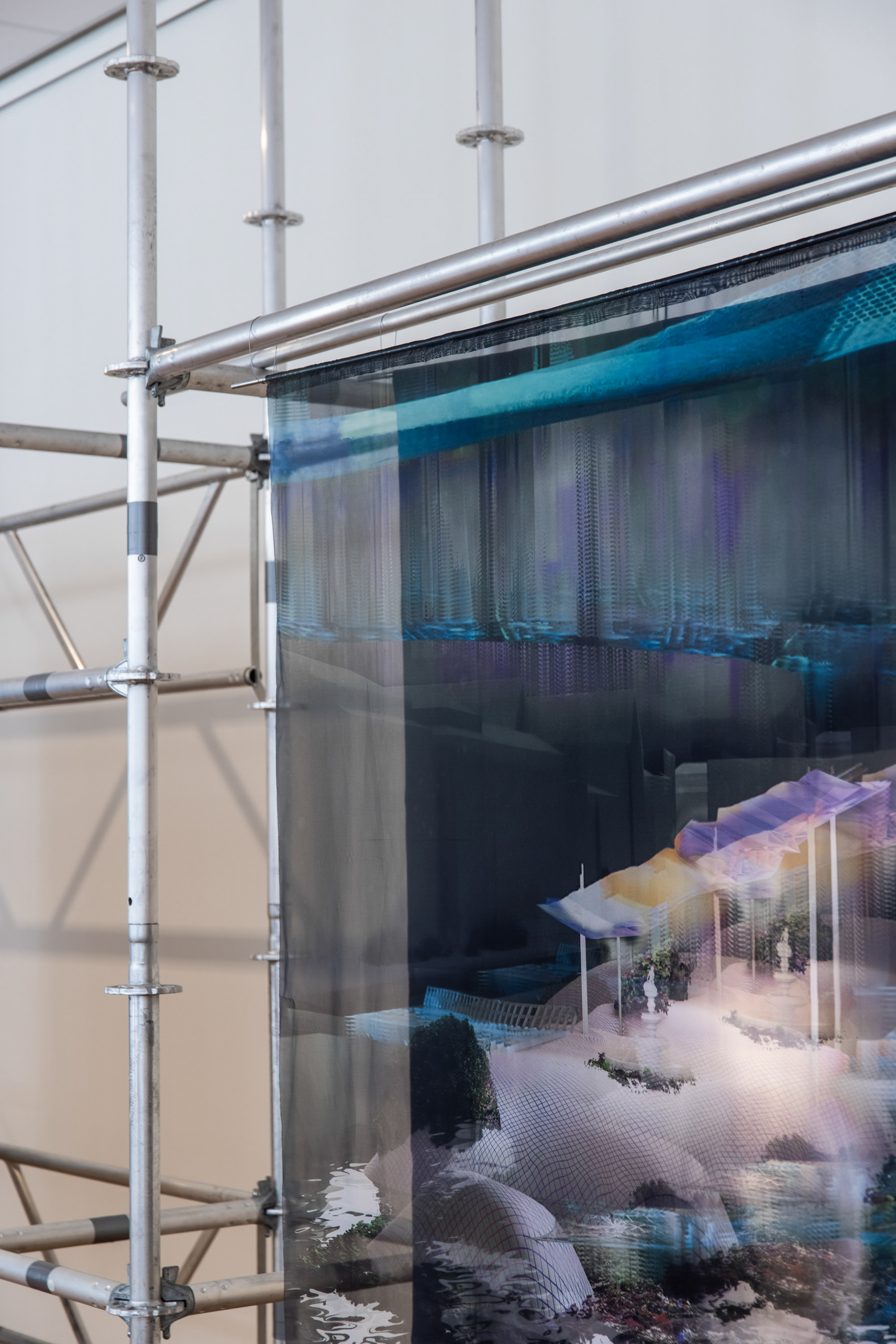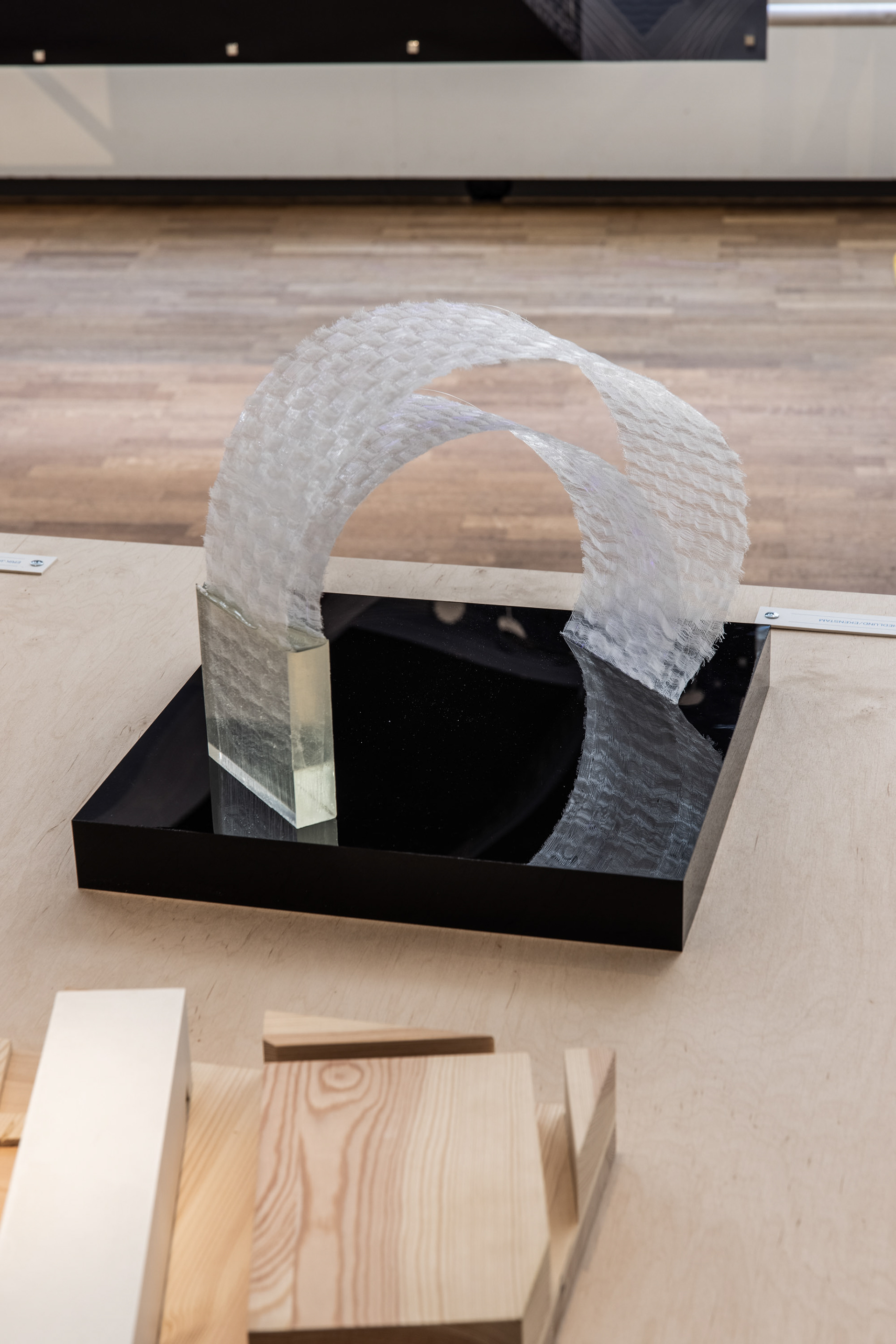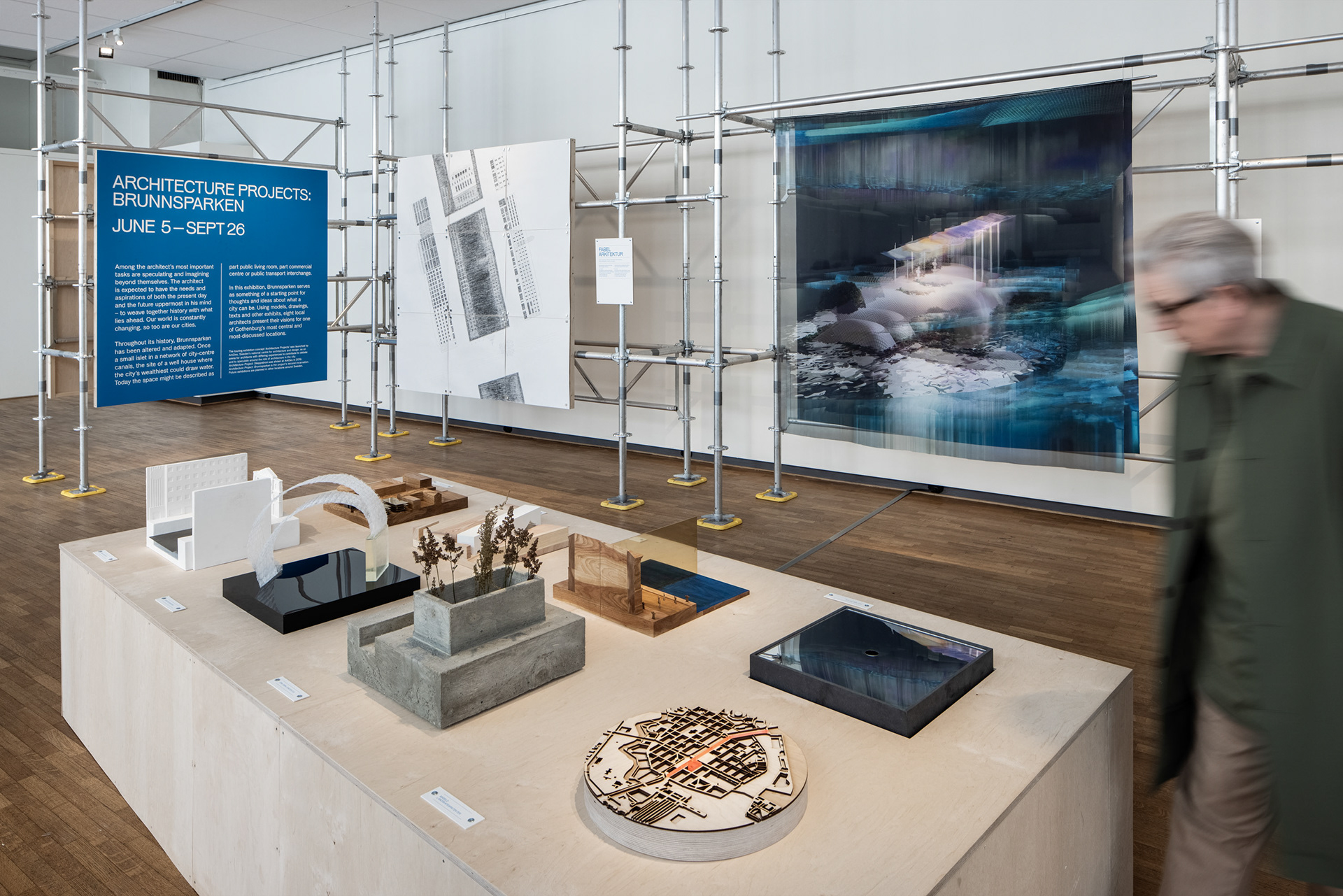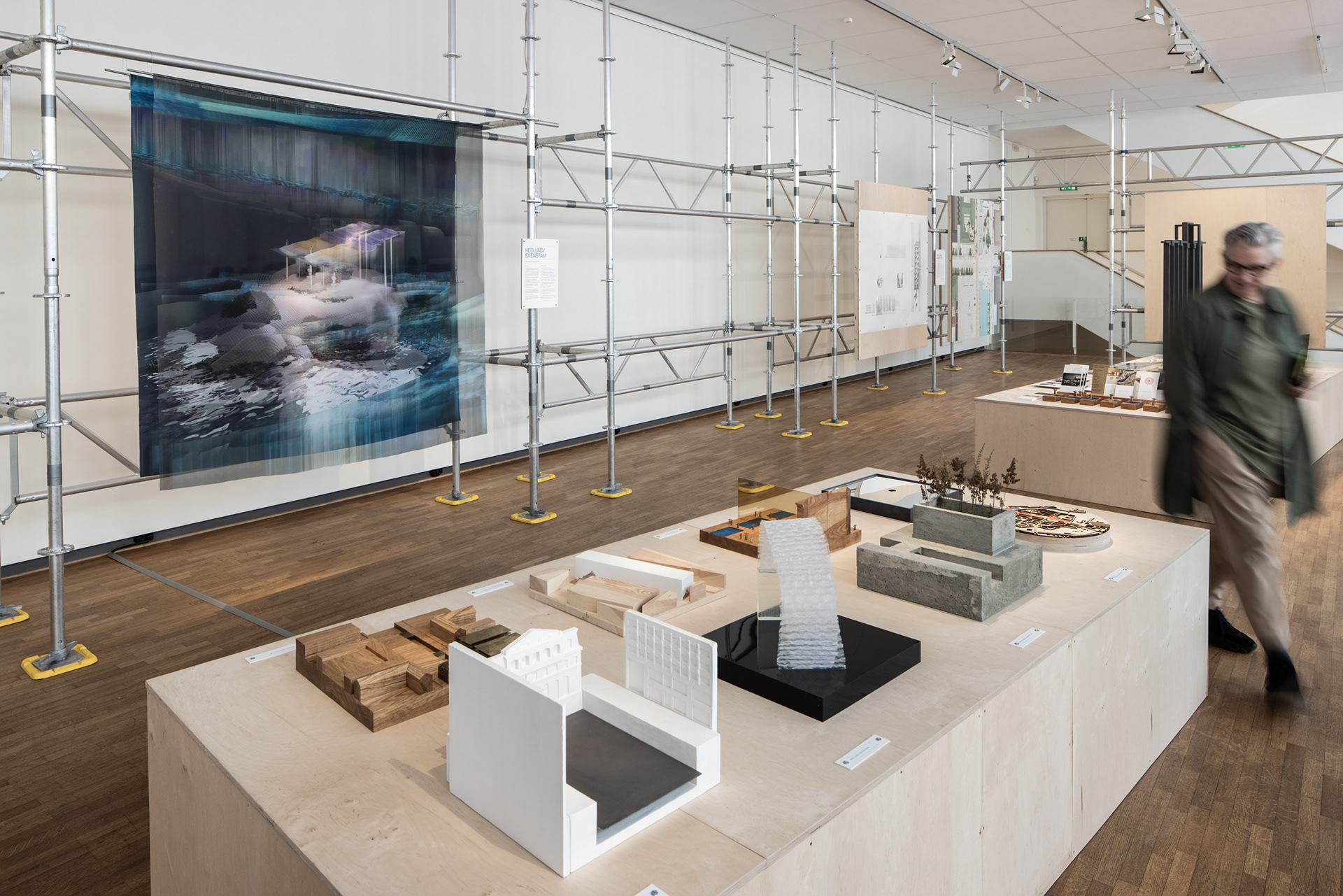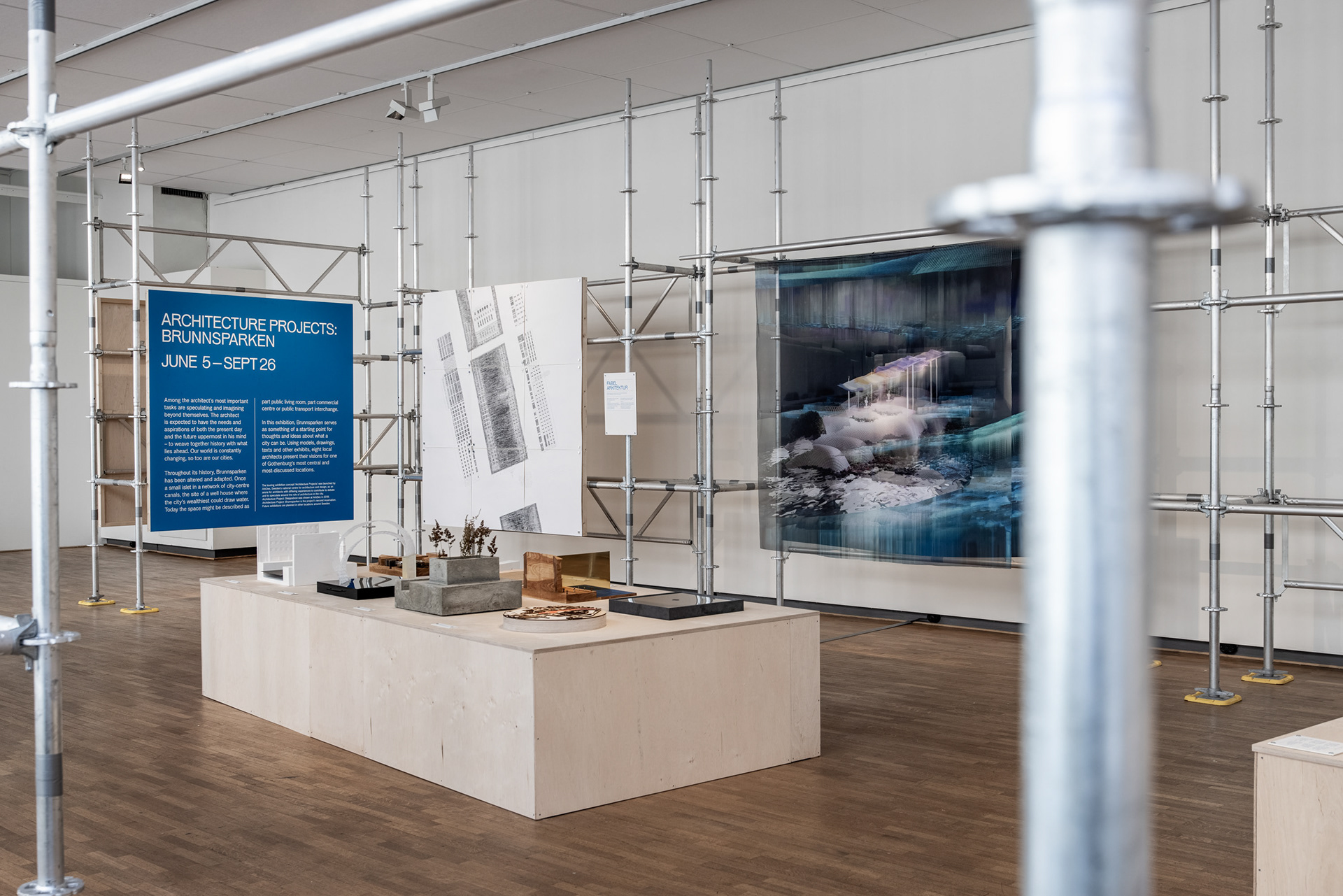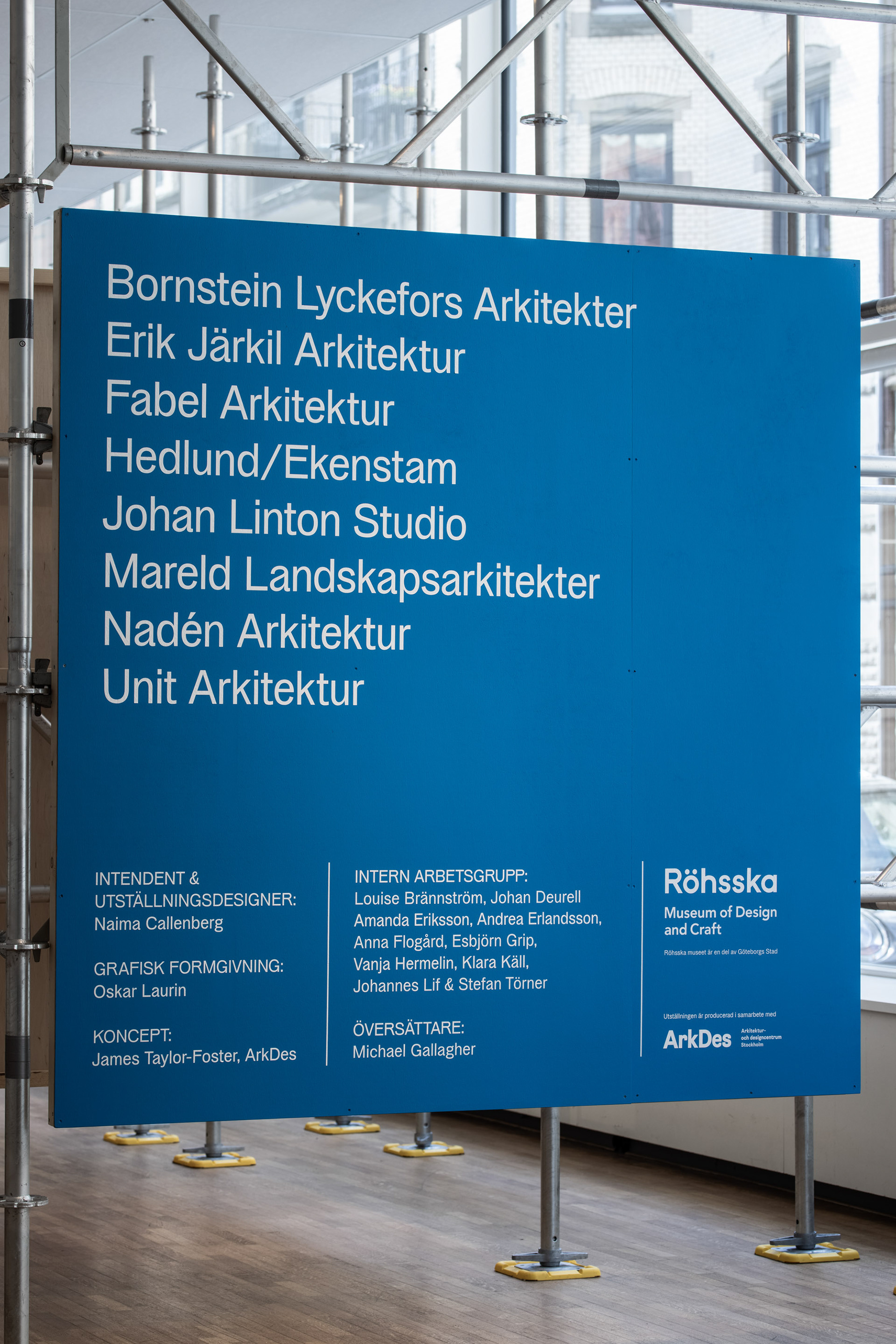 Watercolours  
2017-2019
What if architecture could respond to its surrounding? Sway in the wind or lean towards the sun on a summers' day? This project is going one step closer to that by making a glowing gleaming shelter that works together with the water drops that hits its surface. Water sensors give a number signal to a script, the higher the number, the larger the response. Right now this means that the pattern moves faster the more it rains.  
Watercolours want to make it exciting to be in the city during bad weather by developing a tensile rain screen that changes both colour and pattern when it rains. The aim is to make the cityscape more visually intriguing by combining contextual architecture, textile design and interactivity.